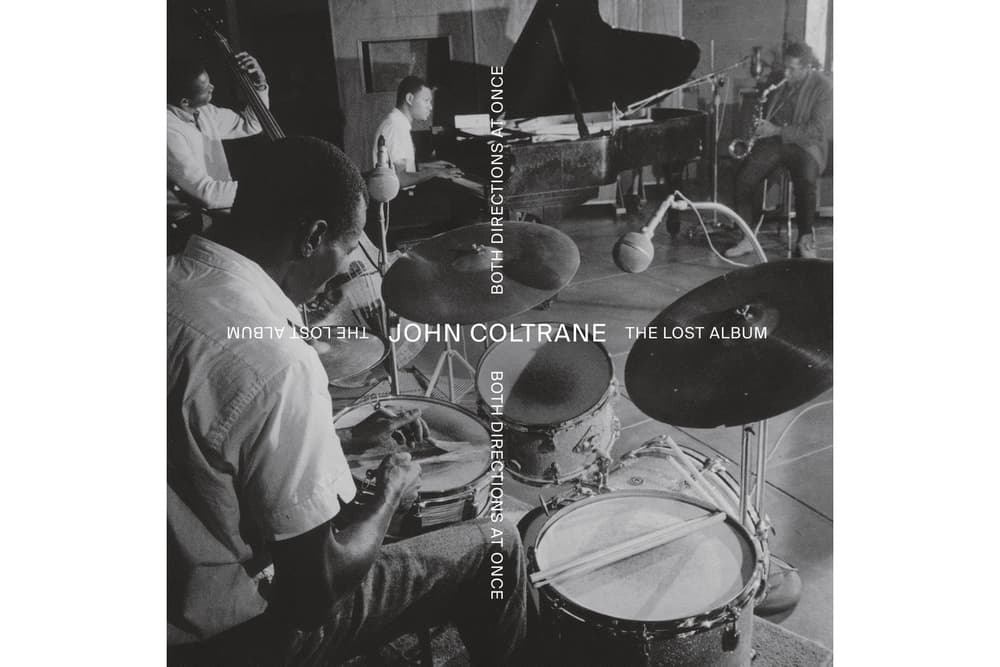 Both Directions at Once
--John Coltrane
I
ncredibly, what comes to be full-length album of mostly new, previously unheard material from John Coltrane has emerged lo these many years since the man's passing, and it is masterful. Both Directions at Once, the title, comes from a discussion Coltrane once had with Wayne Shorter at some point, in which had come up the idea of starting their solos in the middle and working their ideas backwards, toward a calmer section that would have been the casual, tentative build up, and then the other way, toward greater fluency, acceleration, intensity from the tenor saxophone's horn, going "both directions at once."
You get what they were talking about in mere minutes; Coltrane's playing is serpentine and advances effortlessly through the registers with rail-splitting chromaticism. On hand were the members of his Great Quartet, Elvin Jones on drums, McCoy Tyner on piano
and Jimmy Garrison on bass.
This is a quartet that has weathered time, circumstance and hundreds of hours playing together, with the sinewy yet agile poly-rhythms of the ever-brilliant Jones and the no less masterful Garrison buoying and propelling Tyner's color-rich harmonies and Coltrane's thick, sonic weaves. There is nothing tentative about his disc. It's quite a bit of music from this epoch-defining unit, and there is, of course, nothing better than coming across Coltrane you've haven't bared witness to yet.